International Exhibition in Health Arab Health 2022
07.02.2022 11:02
450 million three-component syringes per year produces a resident of Dubna SEZ
Pascal Medical is the largest domestic producer of the last generation injection systems. Today, the capacity of the resident of the resident of the OEZ "Dubna" is 450 million three-component syringes per year.
The resident of the technical and introduction SEZ Pascal Medical carries out a full cycle of production - from casting plastic components and assembling needles to their sterilization. Currently, the investor focuses on the production of disposable three-component syringes for a wide range of medical procedures, including vaccination against COVID-19 coronavirus.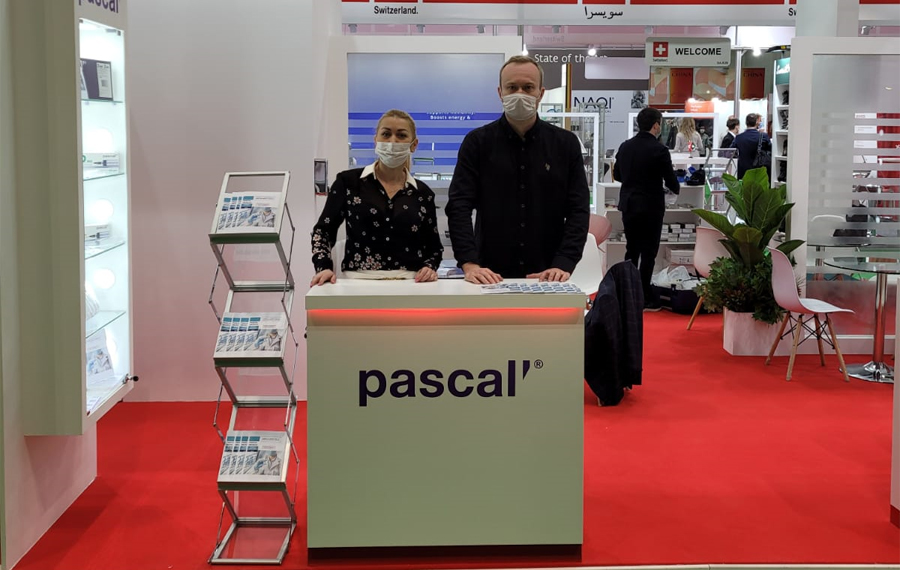 "We work on the modern equipment of Canada, Switzerland and Italy," said Maxim Sarmanov, general director of Pascal Medical LLC. - Production of our factory complies with the international standard ISO 13485, used for manufacturers of medical devices. Modern lines are equipped with continuous control stations, which ensures high quality and safety of products. The company has all the possibilities in order to provide Russian health care with high-quality medical products of the last generation at competitive prices. Today the plant's capacity allows 450 million one-time three-component syringes per year.
The advantages of medical production of the SEZ resident are obvious. The impeccable sharpness of the needle Pascal is achieved by a triangular laser sharpening, high-quality polishing and siliconization. The transparency of the cylinder and the maximum clarity of the scale allow you to accurately dose the injected drug, and the high degree of tightness of the syringe prevents the risk of drug loss. It is important that the company does not depend on external factors. In Pascal Medical, there are own physico-chemical and microbiological laboratories, "clean rooms", the largest sterilization chamber in our country, as well as a modern spacious warehouse complex.
The largest plant injecting systems in Russia "Pascal Medical" is ready to use the production potential for the release of medical products of international quality. Today, the medical workers of the resident of the Dubna SEZ "Dubna" are already shipped by more than 30 Russian pharmacy and hospital networks, as well as to the CIS countries and the Middle East. Thanks to the use of the most advanced technologies, the products of the suburban plant may well compete with foreign counterparts. This confirmed and had just completed the work in Dubai International Exhibition in Health Arab Health 2022, at which the company represented its products. According to experts, she is in demand by the overall medical community and meets all the necessary standards.
"The exhibition allowed us to reach potential foreign buyers who are interested in our products to exchange contacts with them for future cooperation," Maxim Sarmanov summed up participation in the largest exposition. - At the moment we have already received approval for deliveries to Latin America. I am glad that we can put your product in one row with famous foreign manufacturers. It is also worth noting that the exhibition showed in which direction to move on, producing not only high-quality, but also the most modern products on advanced technologies.